What makes a great online shopping experience?
Newsroom
May 20, 2022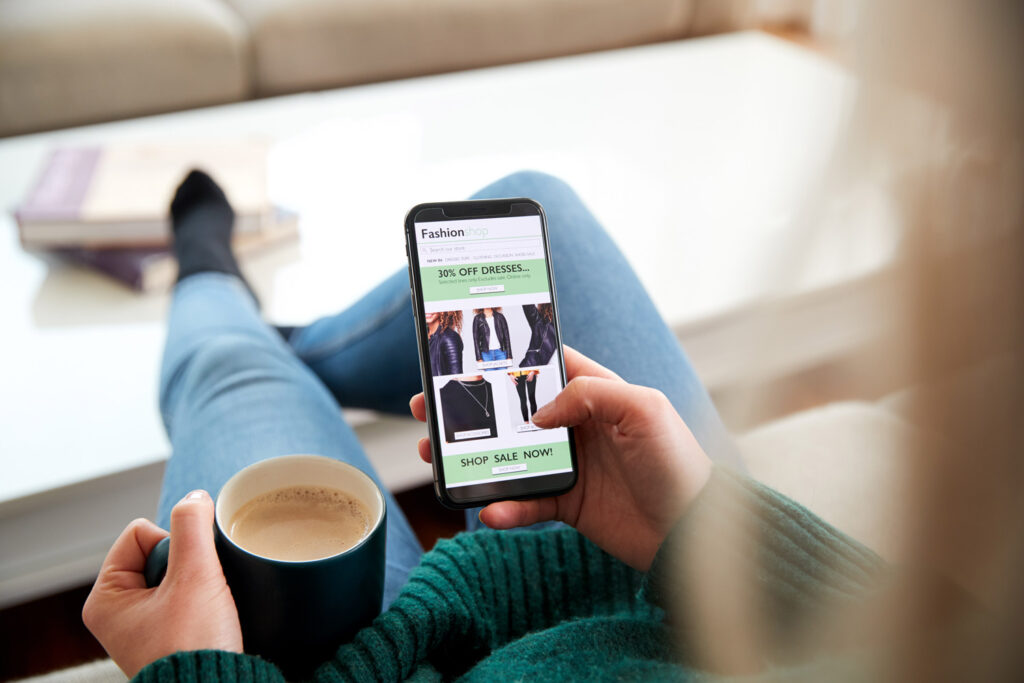 Over the past decade, worldwide eCommerce sales have increased by more than 380%. As online shopping continues to trend positively, the eCommerce landscape will continue to get more competitive. That means companies everywhere need to find new ways to create great online shopping experiences to retain customers and increase sales.
Put yourself in your customer's shoes. What helps you make a purchase? Is it the website design or accessibility? Customer service or product resources? No matter what it is, one thing is for sure: a great online shopping experience has the power to turn website visitors into loyal customers.
At the end of the day, if you aren't prioritising your online shopping experience, you'll end up losing money to competitors who are one step ahead of you.
Let's take a closer look at what makes a great online shopping experience and what you can do to enhance the customer experience:
Easy to Navigate Website
When someone lands on your website, it should never be a challenge to figure out where everything is. The drop-down menu should be easy to navigate, the content must be easy to read, and the web design shouldn't be overly complicated. Ensuring your landing pages are well put together and easy to navigate is key to making certain visitors enjoy shopping with you and keep coming back for more.
Here are a few things you should prioritise:
Clear and concise titles
Navigation should be easy to find and stand out from the rest
Make sure fonts and font size are legible
Create a sitemap for users
Never forget about your footer
If you aren't sure where to start, do a competitor analysis. Look at what others in your industry are doing and find ways to mimic what they do best and make it your own.
Remember: whatever you choose to do, keep things consistent. Use the same fonts, colours, and stylistic choices across every page on your website. To ensure you create a seamless experience for every customer that lands on your site.
A Fast Website
Your website visitors don't have time to wait around for your webpage to load. They'll end up clicking off as fast as they clicked on.
Here are a few ways you can improve your page speed and optimise performance:
Limit redirects
Allow browser caching
Optimise all of the content
Only use plug-ins when you have to
Consider running frequent page speed tests
Keep in mind: there are several reasons your website might be running slower than you want. We recommend consulting with a professional to audit your website if this is an ongoing problem that's impacting your user experience.
Easy payment options
How often have you almost made a purchase and then decided to wait because you didn't want to fill out all your credit card and shipping information? It surprisingly happens all the time.
In today's day and age, it pays to be convenient. Not staying up to date with the latest eCommerce payment trends is one of the easiest ways to lose customers right before they complete an order.
Online companies today have options to eliminate this roadblock for their customers. Apple Pay, GooglePay, Klarna, and Afterpay are easy extensions that work to streamline purchases and create a hassle-free experience. Not only does this help convert website visitors into paying customers, but it also makes the shopping experience that much better for the individual.
Great customer service options
A positive customer service experience has the power to increase the value of a customer.
Customers who have a positive customer service experience spend 140% more than ones who have a negative one.
The best way to increase productivity and provide your customers with the answers they need at the moment is with a retail live chat service you can trust. Not only will a trusted live chat solution help you make meaningful connections with your customers in real-time, but they also have the power to boost sales and turn one-time buyers into lifelong buyers.
When it comes to building a great online shopping experience, you'll want to set up eCommerce live chat on your website and either have someone ready to answer your customer's questions, or give them the option to schedule a time convenient to them. Having great customer service options sets you apart from the rest of the competition and creates a better shopping experience for everyone.
Personalised options
Lastly, your eCommerce needs to do more than answer questions about refunds and returns. You'll need to personalise the user experience and create meaningful connections with every customer that comes to your website. Offer your expert advice about a product or connect them with an online shopping assistant who is ready to take their online shopping experience to the next level.
Another great option is a live product demo. This can be a great way to give in-depth insight into your product's capabilities. Whether you have a unique product offering or you're just looking to showcase your offerings in new ways, this feature brings the luxuries of in-person shopping straight to your customers and provides you with a competitive edge.
A great online shopping experience really boils down to this: you need to be doing more. As new technology and trends arise, your eCommerce must stay in the know to retain current customers, convert prospects, and continue to increase sales.
Get in touch to find out how Storey can help you transform your online selling power.