This shows the difference in mean and median hourly pay and mean and median bonus payments between men and women. It also shows the total distribution of bonuses to male and female employees, and the distribution of male and female employees across each hourly rate quartile. The data is based on a snapshot date of 1st April 2021. Below are the results of the Gender Pay Gap Report written in the 2020/2021 pay period:
Pay & Bonus Gap Between Men & Women
| | | |
| --- | --- | --- |
| | Mean | Median |
| Hourly Pay | -0.17% | -0.97% |
| Bonus | 9.96% | 22.33% |
The above shows that the gender pay gap in the business is weighted in favour of females.
The majority of our head office roles our filled by females – these roles tend to be higher paid than our field-based roles. There is a far greater number of males in our field-based roles compared to head office roles. The nature of this work means that it is largely part-time and paid on a daily basis, but they also received bonuses based on KPI and sales targets, which support the bonus difference figures.
For the most part, salaries for all client-focused roles are dictated to us by the client, so are out of Retail Marketing's control and not impacted by gender.
Total distribution of male and female employees by hourly pay quarterly
| | | | | |
| --- | --- | --- | --- | --- |
| | Lower | Lower middle | Upper Middle | Upper |
| Female | 33% | 15% | 25% | 37% |
| Male | 67% | 85% | 75% | 63% |
The above table shows the proportion of males to females by quartile bands of pay and bonus level.
As a business, Retail Innovation Group is committed to attracting and retaining a diverse and talented workforce from all areas of the population and would like to use the results of this report to continually develop Retail Innovation Group's diversity and inclusion as a business.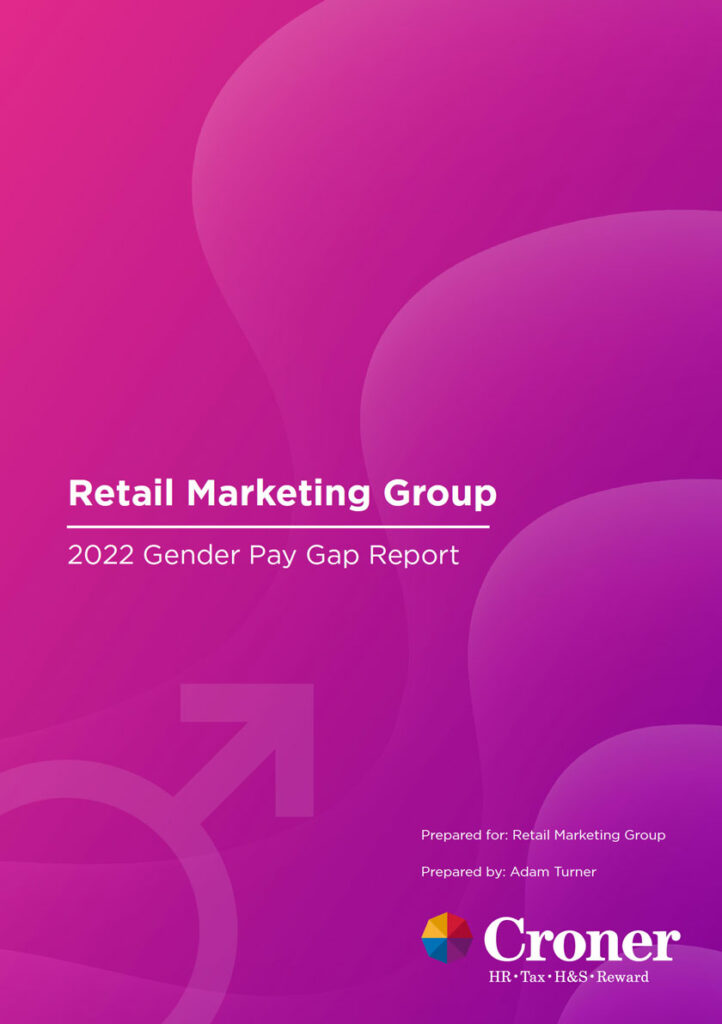 Declaration from the CEO
I can confirm that the data contained within this report is accurate and meets the Gender Pay Regulations.
Signed