RMG & Situ Live Partnership
Newsroom
May 20, 2022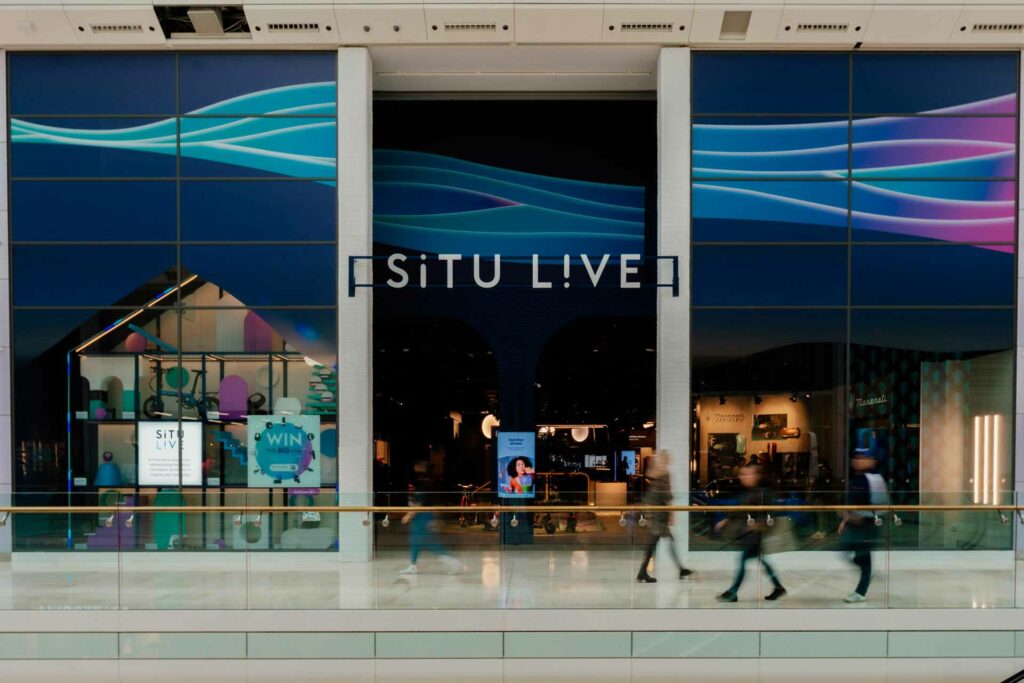 In September 2021, Retail Marketing Group and Situ Live, the shopping experience platform, unveiled a real-life retail playground in Westfield London, bringing products to life through immersive showrooms, live theatrics and expert storytelling.
Designed as a new way to reach and engage customers at a time where retail has radically evolved due to the pandemic, Situ Live allows passionate, expert demonstrators to turn shoppers into brand loyalists.
Situ Live is the ultimate destination for people who want to discover and experience products in real life and then speak to knowledgeable experts who listen and recommend products that improve their lives.
Retail Marketing Group's role in recruiting, training and retaining staff for this venue has been fundamental. The agency's vast experience in field marketing and digital retail has provided Situ Live with the right people to engage and create brand advocacy.
The venue features nine curated theatres including: 'Connected home', 'Sleep and wellbeing' and 'Nutrition kitchen'. Retail Marketing Group will be responsible for providing all the staff at this and future venues.
Lysa Campbell, CEO of Retail Marketing Group, comments: "In the current climate, consumers want to experience retail in completely new ways. Situ Live offers the chance to blend online and in-person shopping, allowing people to browse in-store and then shop online.
"Finding the right staff to provide the ultimate shopping experience has been really important to us. Our team used innovative tactics that included hosting "casting days" in a theatre to find staff that can go above and beyond a store sales job, who can bring products to life and connect brands with consumers on a new level."
Situ Live's Westfield venue is now open, with more venues to be announced soon.